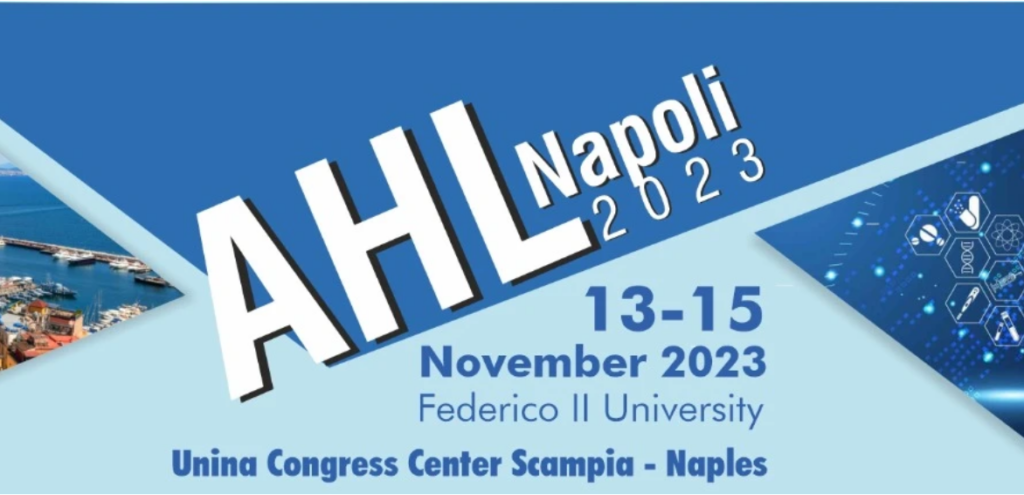 Federico II University, Naples in association with the RSCN and several international and national partners are organising a major conference, AHL Napoli 2023, from 13th to 15th November 2023. The theme of the Conference is: "Scaling-up digital solutions for active and healthy living: Implementing across scientific disciplines, industrial sectors and scenarios" The event will be held at the Unina Congress Centre, Scampia, Naples: https://www.ahlnapoli2023.it/. There will also be a facility for online participation for anyone not able to join the conference in person.
The conference will allow participants to: hear first-hand the insights from experts in Active and Healthy Living; meet with others from across Europe working in the field of Active and Healthy Living; and become familiar with digital health and care technologies supporting active and healthy living.
DHU hybrid session: Maximising the value of Digital Health for patients and their doctors.  
Topics addressed in the discussion will primarily answer the following questions :
What can physicians expect in terms of the performance of DHTs in helping attain gains in job performance? The discussion will include interactive approaches, highlighting expectations, wishes, unmet needs, and successful uptake stories with a focus on problem-solving approaches for successful implementation.
How much effort is required by the user? Demonstration of new approaches to user experience with DH systems
DHTs champions and success stories
What organisational and technical infrastructure will guarantee that I am appropriately supported? Presentation of national initiatives showcasing which were the roadblocks at governance/management levels that uptake and how were they overcome.