DHU offers free workshops for digital health events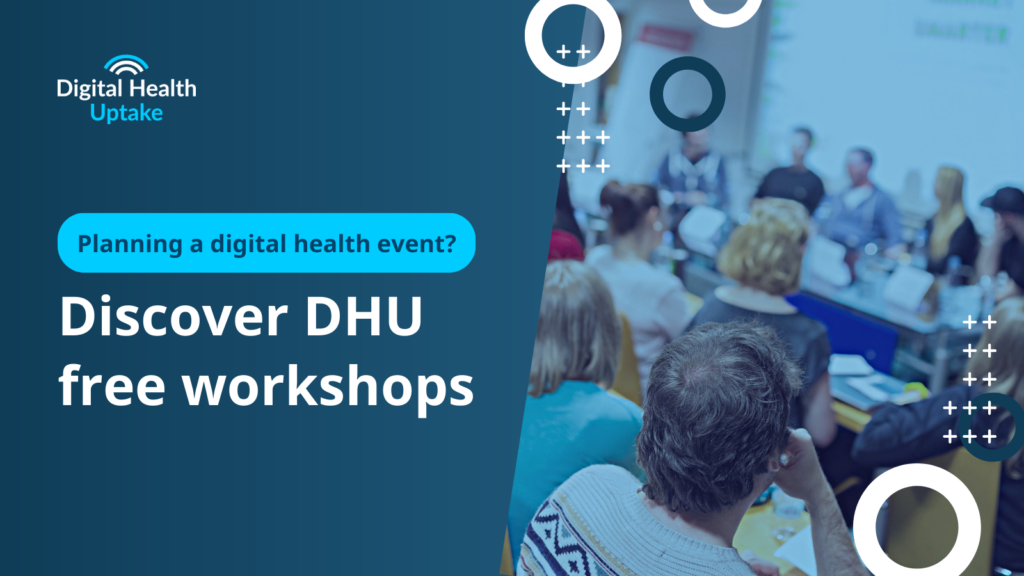 In an effort to facilitate the uptake of digital health solutions and services in Europe, the DigitalHealthUptake (DHU) project is rolling out a special invitation for digital health event organisers.
DHU is now offering event hosts the opportunity to incorporate complimentary workshops into their programme, free of charge. These workshops will be coordinated with the event organiser to suit their target audiences and objectives.
How do the event organizers benefit?
Engaging Sessions: Event organisers will be able to provide participants with hands-on workshops that delve deep into specific digital health topics.
Expert Insights: Event organisers will benefit from the wealth of knowledge offered by our industry champions and experts, enriching their event's content.
Networking Opportunities: Event organisers will be able to foster connections and collaboration among participants through innovative matchmaking sessions. In these workshops, experts, innovators, and decision-makers come together to catalyze change.
An unmissable opportunity
Enhanced Visibility: The event will be featured in the DHU platform, boosting its visibility and reaching a wider audience of digital health stakeholders.
Cost-Free Advantage: "Digital Health Catalyst" workshops come at zero expense. DHU takes care of all expenses linked with the participation of speakers, allowing hosts to focus on delivering a standout event.
Curious about integrating a DHU workshop into your event?
Learn more and request a free workshop today by visiting the dedicated page: